What is Microsoft Azure Backup?
Video Overview
Why You Should Consider Using Azure Backup
Key Features and Capabilities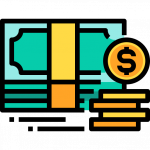 Azure Backup provides you with the ability to choose any data you want to protect, for any period that you would like to protect it. It is designed to be cost effective, regardless of the retention period. And, you can restore virtual machines or individual files and folders — in Azure or on-premises — as needed, without costing any extra.
Use Backup in Azure and on-premises, and with Windows, Linux, VMware, and Hyper-V. Azure Backup will automatically perform a scan to detect any on-premise VMware virtual machines and connects them to Azure. Just a few simple clicks and your Azure VMs are backed up. With all your backup information in a central location, you can quickly restore any data in case of an emergency.
Set up limited access control so only those who have been authorized to access the data can perform critical backup operations. Get notified if any suspicious activity is detected — before critical data is compromised. Any unauthorized deletions of data will be kept for days for your perusal, so you have ample time to secure your environment and initiate the recovery process.