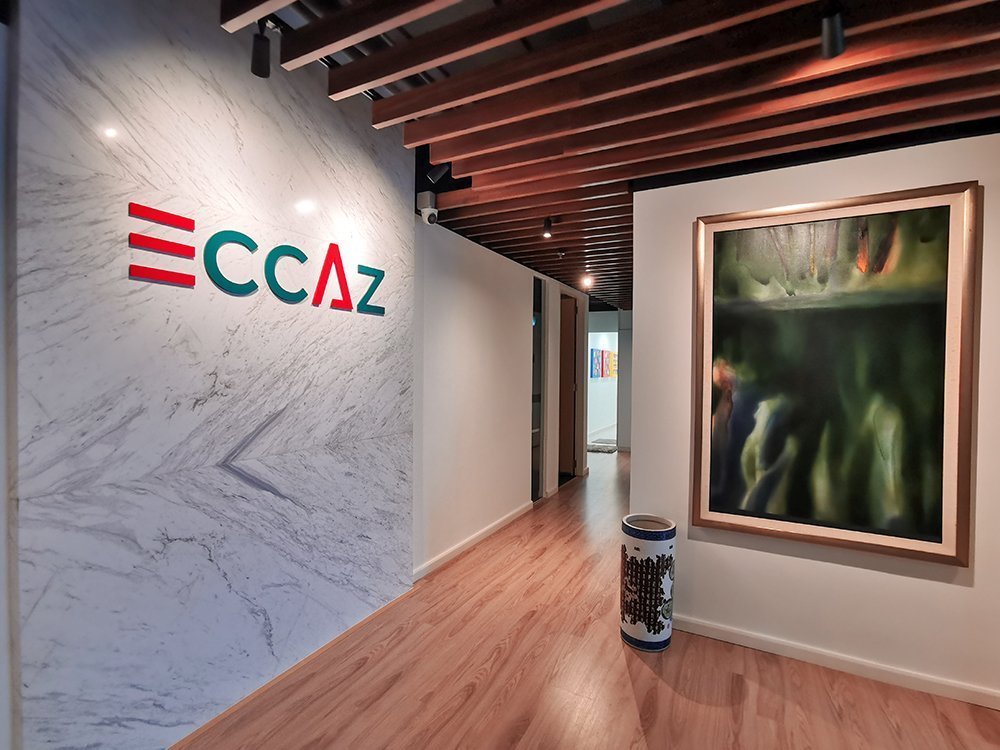 Our team has moved to swanky premises which we can't wait to share with you.
We took the move as an opportunity to make physical design changes to our workspace so that all of our staff can get those creative juices flowing in surroundings that promote teamwork and collaboration. The final result means that all our staff are very proud of, and love their new home! We want to take you on a virtual tour here on our blog.
So, let us take you there and give you the grand tour……..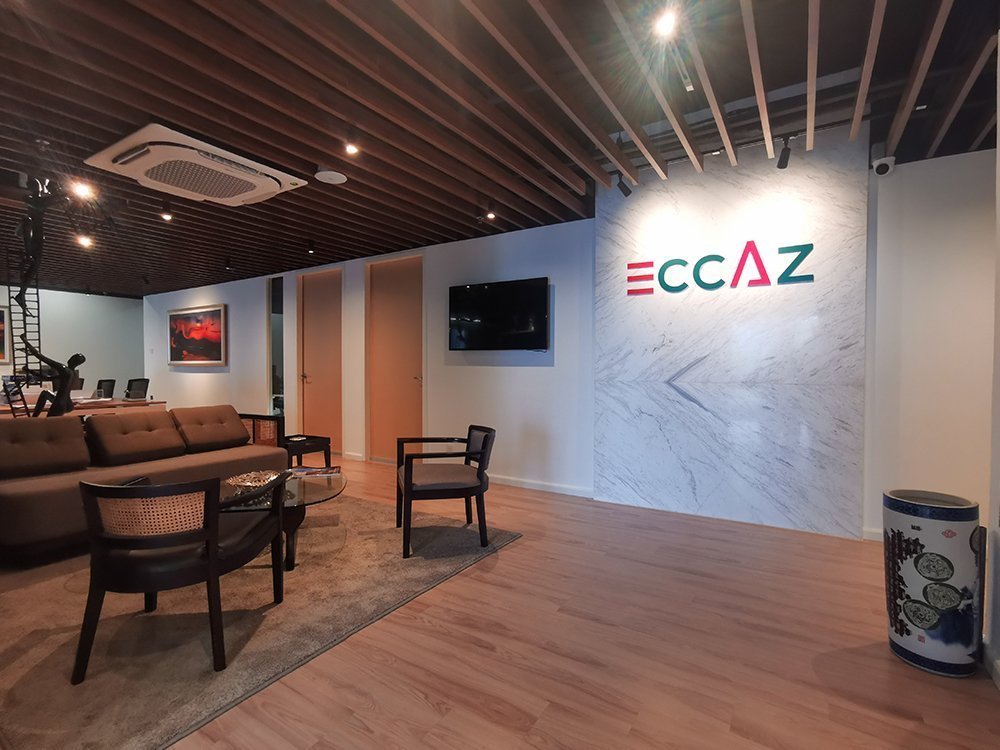 First, the main entrance and waiting area.
This is where visitors are first introduced to our workspace and where staff members first step into their work environment, so we wanted to present a warm and welcoming first impression.
Visitors announce themselves via the smart video intercom system on the front door, and our Office Manager, Lee Lee is sure to offer you a warm welcome.
German contemporary artist, Tolla Inbar's impressive bronze sculpture, Achievement is perfectly placed at the entrance reminding us that we only achieve in life with each other's support. Inbar's work focuses on collaboration, achievement and fulfilment, all depicted by sculptured figures climbing stairs, ladders ad ropes to achieve their desires. Therefore, it is fitting to have the well-deserved accolades and awards on display here, all achieved through hard work and collaboration.
Next, the office space.
Office lighting can have a significant impact on employees' productivity and efficiency so our new workplace is illuminated with a combination of natural light and overhead LED fixtures for a soothing, glare-free lightning experience. This is complemented with the thoughtful, functional and comfortable office decor which has the thumbs up from us all!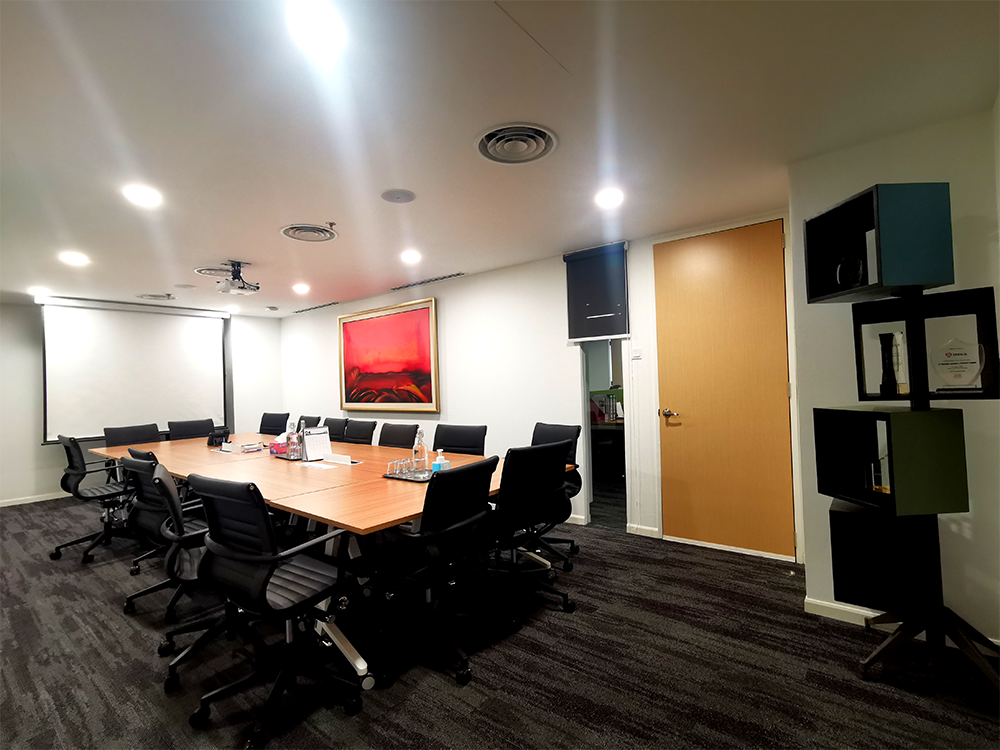 Then, there are meeting rooms.
The minimalistic interior design creates a simple and uncluttered space decorated with contemporary artworks and a list of honours bestowed upon us. This is the perfect work space to enhance creativity and inspiration.
Up next, we have our pantry area, where paintings by Jolly Koh are given pride of place on the wall. This is the ideal space for our staff to unwind from the stresses of the day for a short while, to catch up with each other and to stock up on calories!
HUGE THANKS!
We would also like to take this opportunity to give a shoutout to our interior design colleagues for their creative vision and for making all of this happen; AND during a pandemic!
We consider our new office the beginning of another chapter in our company history. We would like to thank you for being with us throughout this journey.
If you happen to be in the area, feel free to stop by and say hello!